IF YOU ARE INTERESTED IN WORKING WITH ME
PLEASE HEAD OVER TO CONTACTS AND SEND ME A MESSAGE!
---
Fashion Show – Princely Wardrobes at Schloss Ambras
Kunsthistorisches Museum Vienna
17 June 2021 to 3 October 2021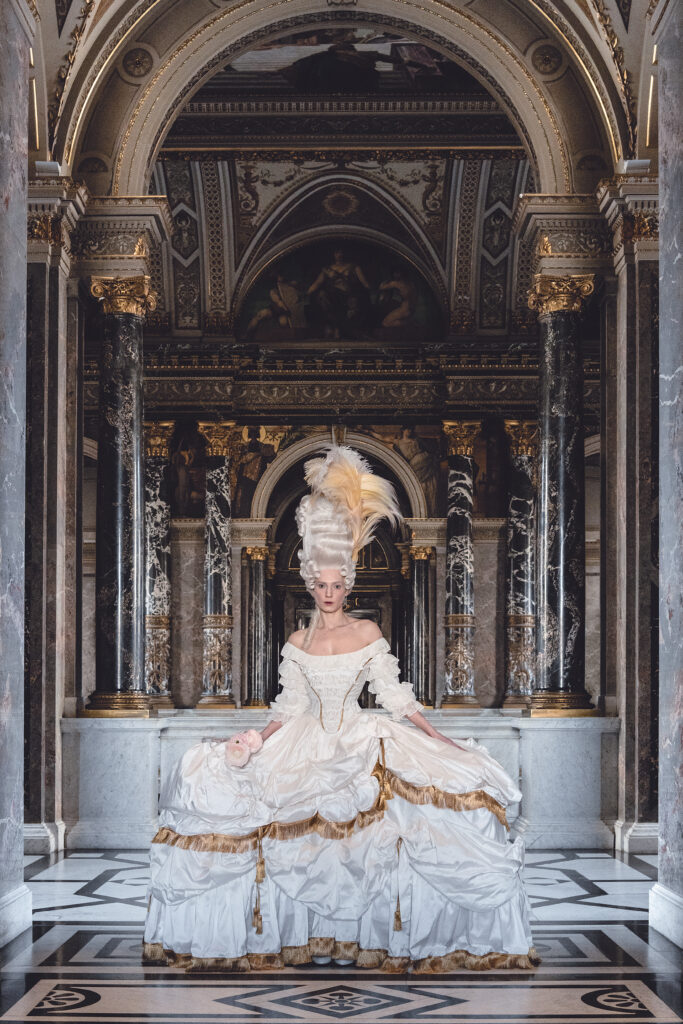 The collaboration between my school KMD Herbststrasse and the Kunsthistorisches Museum Vienna gave me the opportunity to recreate a gown of Marie Antoinette by Elisabeth Vigée-Lebrun for the master class for stage costumes.
The whole gown and pannier were made using authentic and also modern self-drafted patterns. It was made to measure for myself.
It was photographed for the exhibition catalouge in the Kunsthistorisches Museum Vienna by it's art director Stefan Zeisler and also shown in the exhibition at Castle Ambras.
The dress was also shown in another exhibition called 'Barock and more' in the museum St. Peter an der Sperr.
It was also shown at the first Queer Ball in Castle Neugebäude in Vienna on june 3rd 2023.
Model: Johanna Jaksch (@johanna_jaksch)
Concept: Stefan Zeisler (@trapopan1)
Hair: Edu von Gomes (@eduvongomes)
Makeup: Susu Babolleh (@mua_susu) and Leonie J.D (@leonie3art)
---